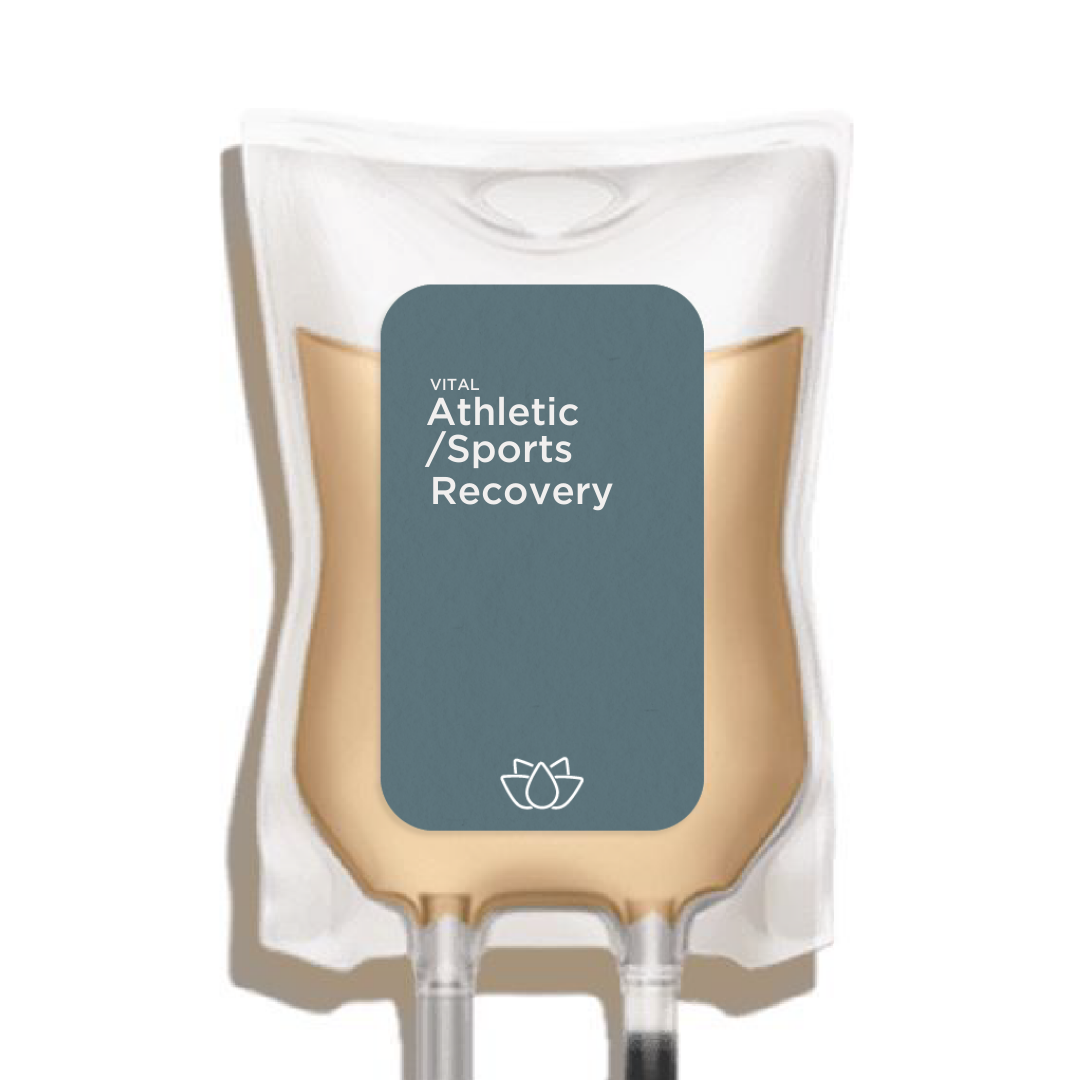 Vital (Athletic/Sports) Recovery
$275.00
A balance of vitamins, amino acids, and essential minerals to aid with rehydrating, cell production, and muscle recovery.
Benefits
Vital Recovery boosts energy, athletic tolerance and endurance, replenishes lost fluids and nutrients, rehydrates/refreshes, and assists with muscle recovery.
Ingredients
Saline fortified with electrolytes.
B-Complex.

Vit B12.

Magnesium.

Taurine.

Glutathione.

Trace Minerals.
RELATED PRODUCTS