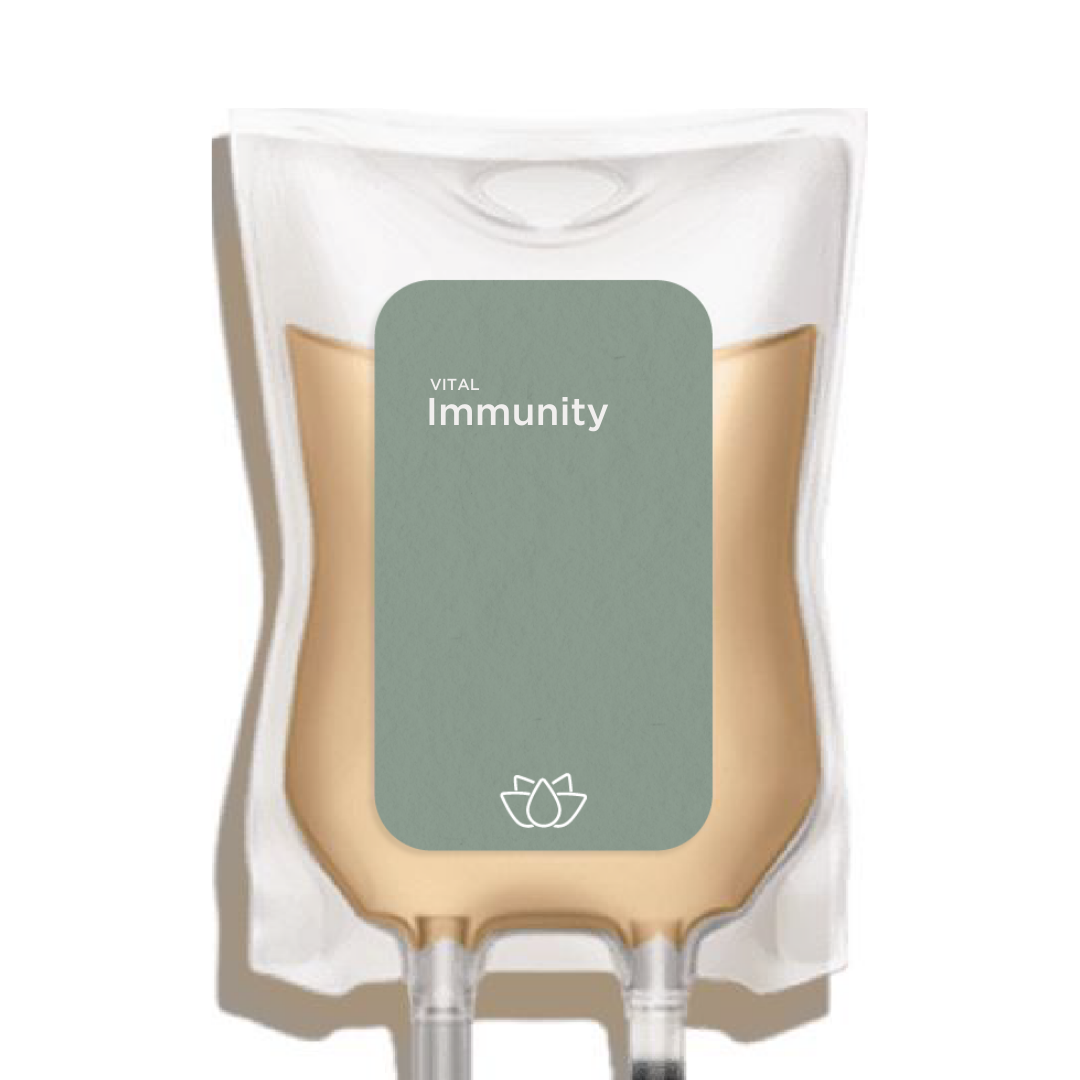 The go-to for acute viral illness. Great for managing acute and long Covid. High-dose vitamin C, zinc, and B vitamins support the immune system, while powerful antioxidants glutathione and NAC work on cell damage and oxidative stress.
Benefits
Vital Immunity strengthens your immune system with a complete combination of vitamins, antioxidants, and electrolytes to help fight infections such as colds and flu. Vital Immunity uses a powerful combination of immune-boosting ingredients to support your immune system and help prevent illness. This IV therapy may also help reduce the severity and duration of your illness.
Ingredients
Saline Fortified with Electrolytes.
High dose Vit C.
Zinc.
B-Complex.
Vit B12.
NAC.
Glutathione.
RELATED PRODUCTS