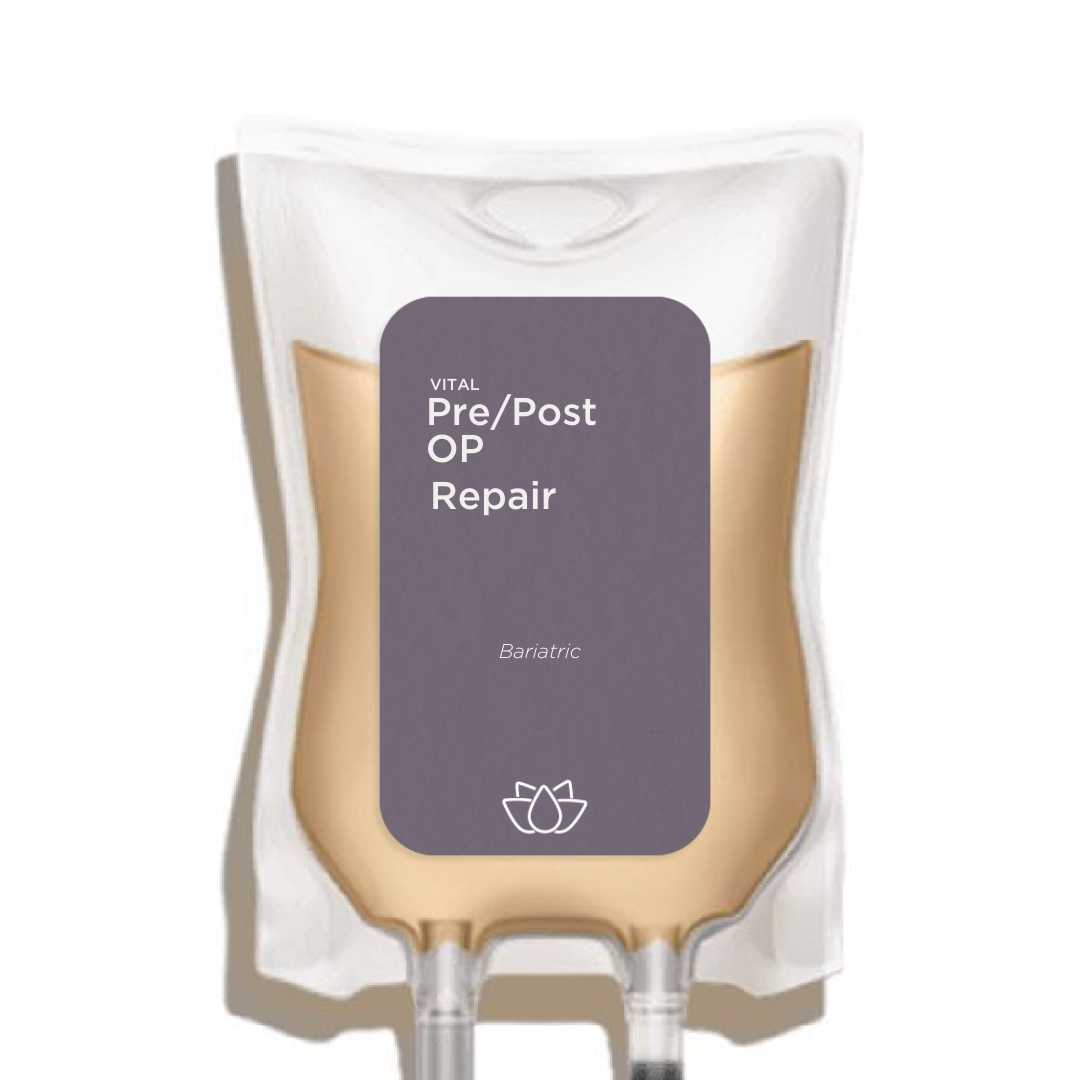 Vital Pre/Post Op Repair (Bariatric)
$300.00
Aids with bone and tissue repair, red blood cell synthesis, energy, and oxidative stress for all your pre-post-op recovery needs.
Benefits
This drip provides hydration, assists with weight loss, boosts energy & mood, assists with pain management & wound healing. Post operatively, bariatric patient's will not be able to consume the amount of water they need for months to come (which usually lands them in a costly ER visit). Why spend thousands when you can get hydrated in the comfort of your own home for less.
Ingredients
Vit C.
B12.
Taurine.
B-Complex.
Glutathione.
A Shot of Vit D.
Trace Minerals, mixed with Saline.
RELATED PRODUCTS