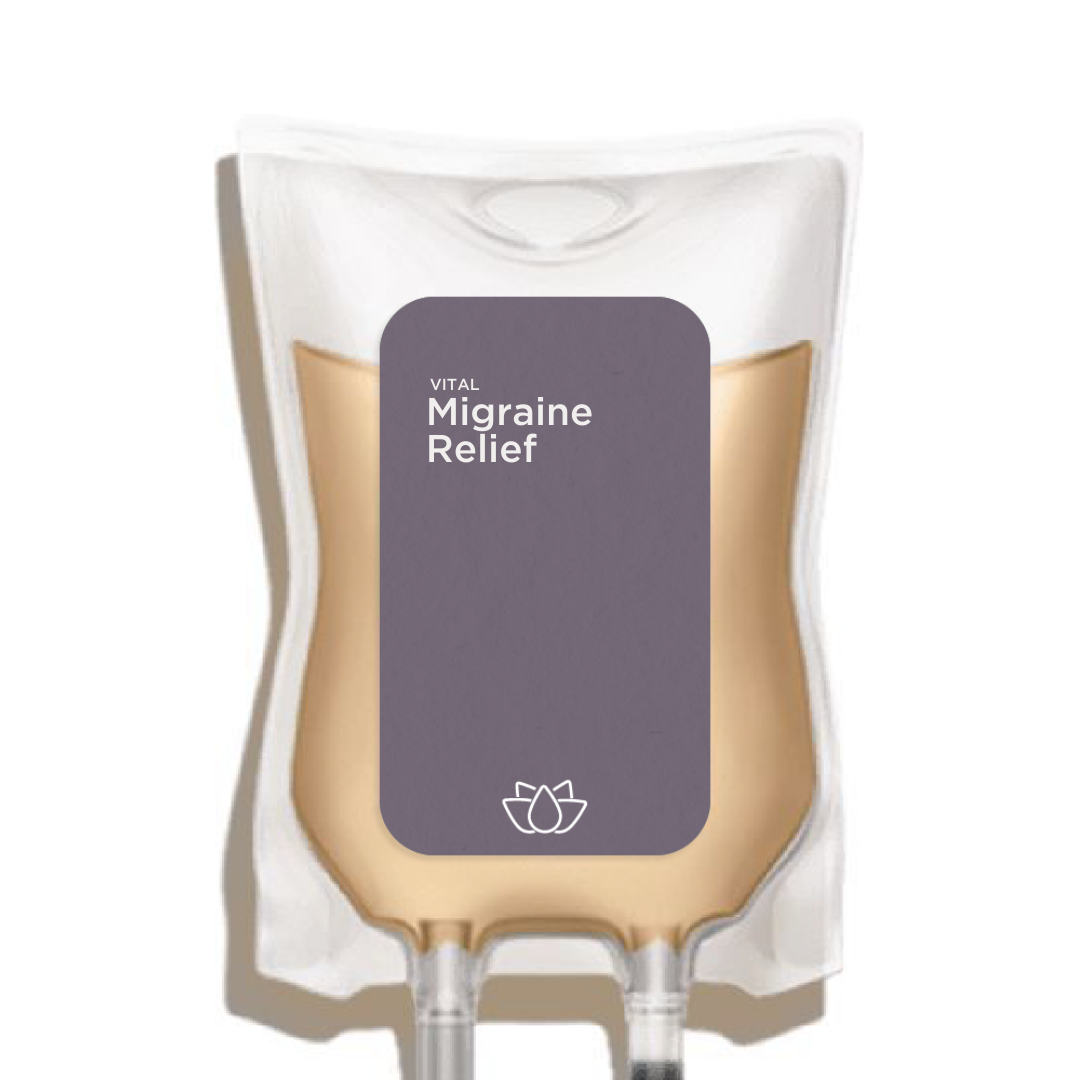 Vital Migraine Relief
$250.00
Whether you're suffering from an acute migraine or chronic migraines, fluids and magnesium can work wonders. Toradol and Zofran have been added to this drip for pain and nausea relief but can be excluded if you infusing for chronic migraine maintenance.
Benefits
Research suggests that Magnesium stops chemicals in the body that cause pain. Vital Migraine Relief relieves discomfort and inflammation, controls nausea, replenishes you with energy, as well as hydrates you.
Ingredients
Saline fortified with electrolytes
Toradol
Zofran
B-Complex
Magnesium
Trace Minerals.
RELATED PRODUCTS